SHAFTSBURY MEDICAL ASSOCIATES WILL BE CLOSING ITS DOORS AS OF JUNE 30TH 2022
Dear Patients of Shaftsbury Medical,
 I am writing this letter to inform you that after 36 years of serving the Shaftsbury community I have decided to retire, and the Shaftsbury Medical office will be closing as of June 30, 2022.  We will continue to provide medical care for you until this closing date.
 Future medical record requests can be sent to Shaftsbury Medical Associates at
 PO Box 379, Shaftsbury, VT 05262. Requests will be filled as per time limitations dictated by state law retention requirements.
 To help in locating a physician accepting new patients you can call the
physician finder line at 802-447-5007
 I have felt honored to have been able to be your health care provider for these many years.
 Sincerely,
 David E. King, MD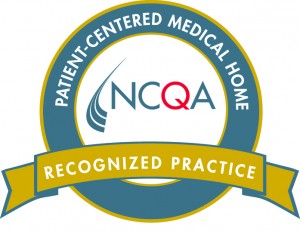 Shaftsbury Medical Associates, Inc. provides complete primary care for adults and children, to our area, and surrounding towns.  We are pleased to announce that we are now a 2021 NCQA Patient Centered Medical Home Recognized Practice.
We have one physician, a PA and a Nurse Practitioner on staff. Our nurse and support staff are very dedicated to providing the best medical care for you and your family.
We do have 24 hr 7 day a week coverage for all after hours.
Call :1-802-442-8531
Appointments: Call 802-442-8531
Fax : 802-442-1503
Our Response to the Outbreak of COVID-19
We are taking the COVID-19 outbreak very seriously and we want you to as well.
Below you will find our office plan:
Our Current Office Plan as of 9/20/2021:
Appointments: PLEASE NOTE TEMPORARY CHANGES DUE TO COVID-19
WE WILL NOT BE ABLE TO ACCEPT WALK IN APPOINTMENTS OR ANY NEW PATIENTS AT THIS TIME.  
Office Hours:
Monday 8AM-5PM
Tuesday 8AM to 5PM
Wednesday 9 AM to 5PM
Thursday 8AM to 5PM
Friday 8AM to 5PM
– Office is closed: 12 PM to 1PM daily –
This has been a difficult and scary past year for everyone.  There will be many changes, but they are necessary for the health of all.
• We are scheduling patients for routine and well visits. You will be screened before your appointment to ensure you are not ill. We will continue with telemedicine as well. 
• It is imperative to keep social distancing! To do this in our office we, will need to have you wait in your car and call  our office phone when you arrive. When entering the office you will be required to wear a Facial Mask.   Only the patient is allowed in the room with the provider if possible. There will be circumstances when someone needs help and we will do our best to accommodate those situations. When another person has come with the patient, we ask that person wait in their vehicle. We need to restrict the amount of people in our waiting room to ensure social distancing guidelines.
• We encourage hand washing as much as possible.
• The front desk will look different as we have installed a glass barrier to help protect the spread of germs to you and our employees. All staff having direct contact with you will be wearing protective face masks, shields, gloves and or gowns if necessary.
As the weeks and months proceed, we will be closely monitoring the COVID-19 statistics and guidelines put forth by our Governor and the Health Department. We will be evaluating our workflow on a weekly basis and make changes as needed. Our hopes are to begin to see more and more patients in our office, but this will be a slow process to ensure we do not see a surge in COVID-19 cases.
Please have patience with us as we move forward with all the changes.
Thank you,
The Staff of Shaftsbury Medical Associates
Call 802-442-8531 or contact us via your patient portal.
We do ask that you try to be as patient as possible with us during this time as the phones will be busier than usual. 
In addition, we ask that you have a working thermometer, access to a cell phone, and if possible, the ability to video chat from a phone or computer.
PLEASE CLICK ON THE LINK BELOW FOR INFORMATION ON THE COVID-19 VACCINE.
COVID-19 VACCINE FOR VERMONT STATE INFORMATION
For Covid Testing or Vaccinations Please Visit: www.svhealthcare.org
  Link to the registration site  www.svhealthcare.org
COVID-19 is spreading.  We have cases in our community
Please educate yourself and prepare
WHAT IS COVID-19          HOW DOES COVID-19 SPREAD     HOW CAN I PREPARE
Please support your family and neighbors. Please protect our elders.
Please follow the basics of social distancing!
Local Resources:
CLICK HERE FOR UPDATES ON CORONA VIRUS
.