Our Response to the Outbreak of COVID-19
We are taking the COVID-19 outbreak very seriously and we want you to as well.
Below you will find our office plan:
Our Current Office Plan as of 5/26/2020:
Appointments: PLEASE NOTE TEMPORARY CHANGES DUE TO COVID-19
WE WILL NOT BE ABLE TO ACCEPT WALK IN APPOINTMENTS AT THIS TIME
Office Hours:
Monday 8AM-3PM
Tuesday 8AM to 3PM
Wednesday 9 AM to 5PM
Thursday 8AM to 3PM
Friday 8AM to 3PM
– Office is closed: 12 PM to 1PM daily –
This has been a difficult and scary past few months for everyone. As Governor Scott loosens restrictions in the State, we are moving forward slowly to re-open our office. There will be many changes, but they are necessary for the health of all.
• As we begin we will be scheduling patients for routine and well visits. You will be screened before your appointment to ensure you are not ill. We will continue with telemedicine as well. 
• It is imperative to keep social distancing! To do this in our office we, will need to have you wait in your car and call  our office phone when you arrive. When entering the office you will be required to wear a Facial Covering.   Only the patient is allowed in the room with the provider if possible. There will be circumstances when someone needs help and we will do our best to accommodate those situations. When another person has come with the patient, we ask that person wait in their vehicle. We need to restrict the amount of people in our waiting room to ensure social distancing guidelines.
• We encourage hand washing as much as possible.
• The front desk will look different as we have installed a glass barrier to help protect the spread of germs to you and our employees. All staff having direct contact with you will be wearing protective face masks, shields, gloves and or gowns if necessary.
As the weeks and months proceed, we will be closely monitoring the COVID-19 statistics and guidelines put forth by our Governor and the Health Department. We will be evaluating our workflow on a weekly basis and make changes as needed. Our hopes are to begin to see more and more patients in our office, but this will be a slow process to ensure we do not see a surge in COVID-19 cases.
Please have patience with us as we move forward with the re-opening of the office.
Thank you,
The Staff of Shaftsbury Medical Associates
Call 802-442-8531 or contact us via your patient portal.
We do ask that you try to be as patient as possible with us during this time as the phones will be busier than usual. 
In addition, we ask that you have a working thermometer, access to a cell phone, and if possible, the ability to video chat from a phone or computer.
COVID-19 is spreading.  We have cases in our community
Please educate yourself and prepare
WHAT IS COVID-19          HOW DOES COVID-19 SPREAD     HOW CAN I PREPARE
People over 50 and people with serious medical problems
are at increased risk of life-threatening illness and
need to limit their risk of exposure.
Infected children are likely to show no signs of illness or seem to only have a common cold, but they may still be contagious.
Please support your family and neighbors. Please protect our elders.
Please follow the basics of social distancing!
Local Resources:
CLICK HERE FOR UPDATES ON CORONA VIRUS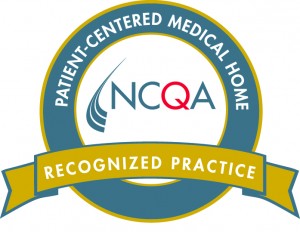 ANNOUNCEMENT:
 Dr. Drinnon Hand retired at the end of June 2019 after 20 + years of dedicated service to his patients. Dr Hand has helped define what local health care means in this community. We here at Shaftsbury Medical are honored and privileged to have worked with him in his efforts to improve health in the community. We wish him much luck in whichever future endeavors he pursues. 
ANNOUNCEMENT :
Shaftsbury Medical is pleased to announce two new providers to our staff. Steven Aiello, PA-C and Jamie Rogers FNP-C. 
Steve is certified through the National Commission on Certification of Physician Assistants Center.  Steve received a Master of Physician Studies from Massachusetts College of Pharmacy and Health Sciences in Manchester, NH.  In addition, he holds a Bachelor of Science Degree in Psychology from the University of Massachusetts.
Jamie received her Family Nurse Practitioner Post Graduate Certification from Maryville University in St. Louis, MO and her MSN in Leadership/Management through Western Governor's University in Salt Lake City, UT.  In addition, she holds a Bachelor's in Science of Nursing from Southern Vermont College. 
Shaftsbury Medical Associates, Inc. provides complete primary care for adults and
children, to our area, and surrounding towns.  We are pleased to announce that we are now a 2018 NCQA Patient Centered Medical Home Recognized Practice.
We have two physicians, a Physician Assistant and a Nurse Practitioner on staff. Our nurse and support staff are very dedicated to providing the best medical care for you and your family.
We do have 24 hr 7 day a week coverage for all after hours.
Call :1-802-442-8531
Appointments: Call 802-442-8531
Fax : 802-442-1503